News
An animated transfer period for our teams
15.01.2023
The transfer period of 2022-2023 is coming at an end and it is time for us to make a resume of the changes to our various line-ups
Hearthstone
We want to use the opportunity of thanking once again two legends who carried our jerseys from our humble start. A thousand thanks to YounTheory and Bozo for their contribution to our club for many years.
Super Smash Bros Ultimate
We have recently welcomed a newcomer to our ranks in the person of Deox6. He comes in crucial to complete our Big 4 project on Smash. One thing is certain, 2023 will be an exciting year to follow through!
Counter-Strike : Global Offensive
First of all, we officially announce the departure of NettStyle from our CS:GO roster. NettStyle preferred to focus on his personal life and has announced his departure from the CS:GO scene. Our CS:GO team is working hard to find a permanent replacement to complete our five on the field.
We will be announcing the direction of our CS:GO project for the year 2023 in early February.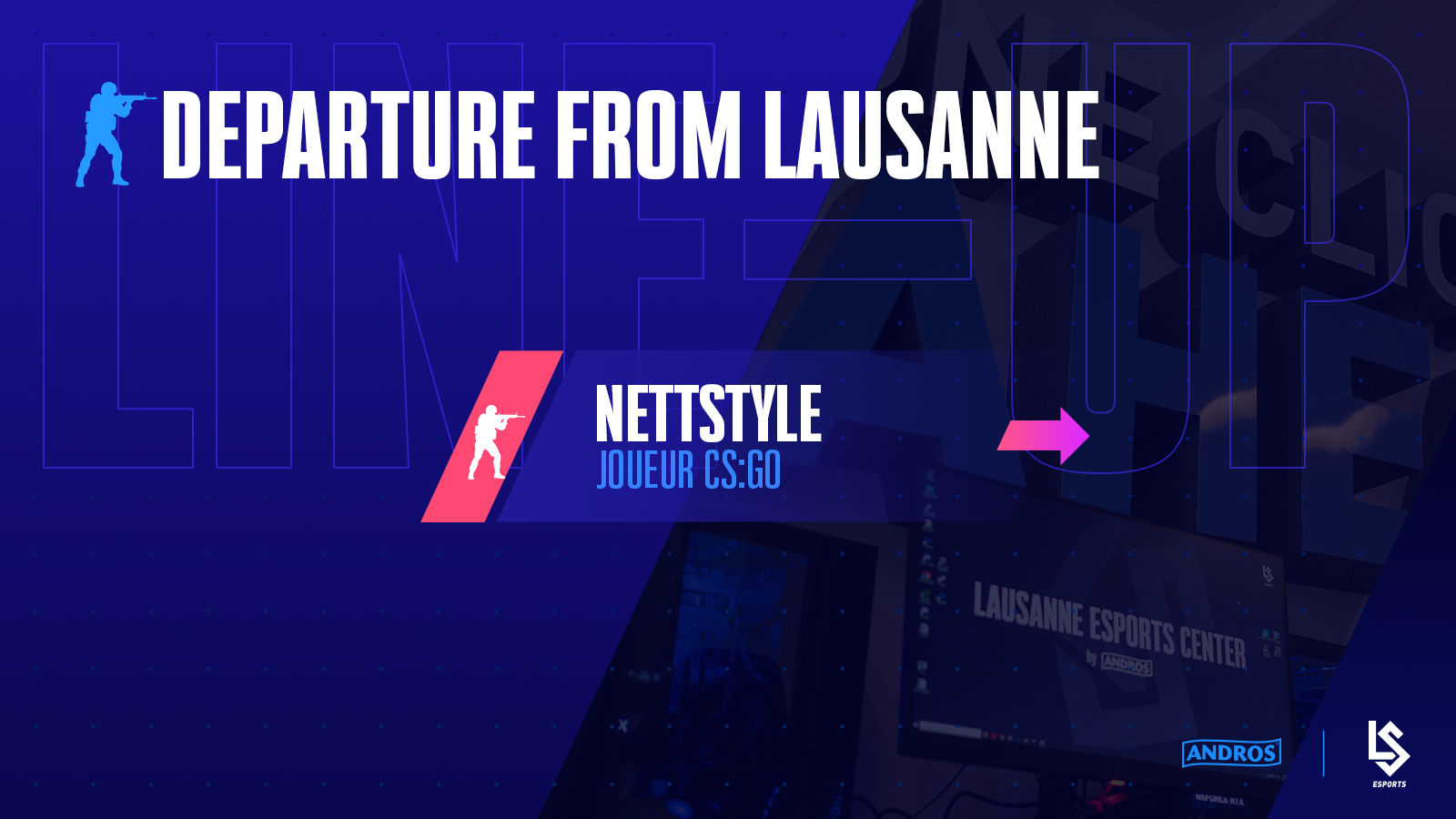 League of Legends
On the League of Legends side, we have a lot of movement in our young team. We thank Sleety for his good and loyal services and we welcome our new Top Laner: Firweer. Firweer joined us for the SwitzerLAN 2022 and gave us a great Pentakill on Olaf!
Another change is expected, we thank Kwebz for his beneficial contribution to our line up during the end of 2022. Our new support for the 2023 season is none other than Kioz0m. His return to our club after a successful run with our friends at Fragbox Gaming will allow us to continue to carry the Swiss flag even further on the rift!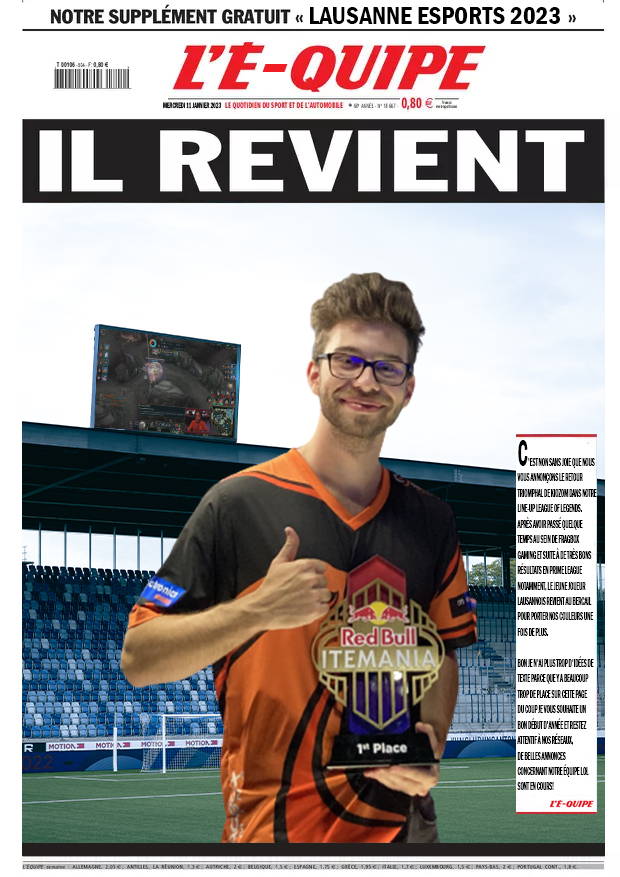 L'année 2023 s'annonce particulièrement agitée !